---
Hello and welcome to Cobwebs And Candlesticks! My name is Keith and I've been a home haunter for over 20 years. I enjoy building as much of my display as I can and I even do tutorials and DIY's on my YouTube channel. I show various techniques using a multitude of media. I use everything from clay, resin, foam, and even fiberglass.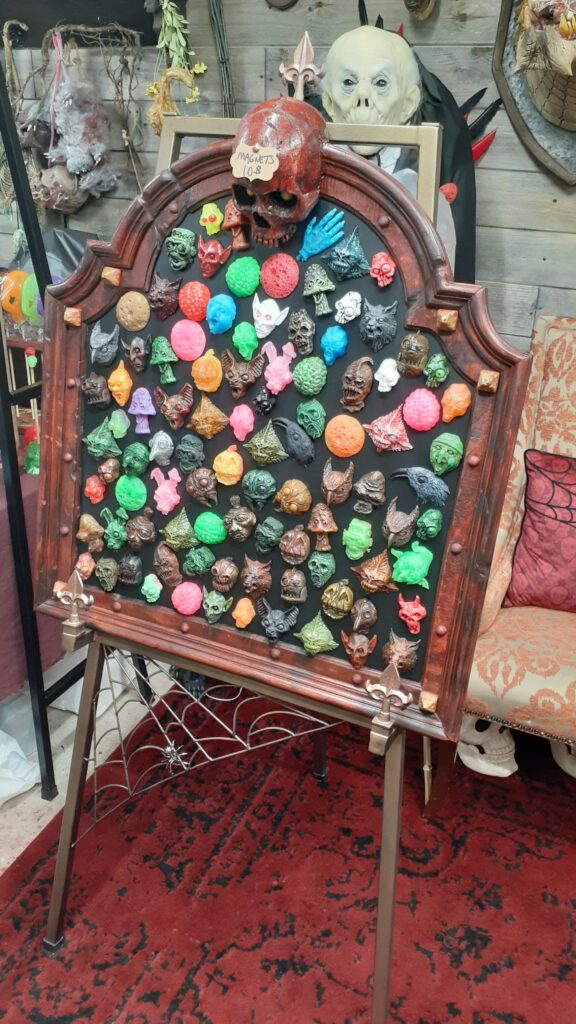 When Covid came calling I decided to sculpt,mold and cast my own monster magnets to hand out to my trick-or-treaters in case parents weren't thrilled about taking candy during the height of the pandemic. My magnets were so well received I had to open an ETSY shop to make them available to folks. I'm constantly working on new projects and props, some of which find their way into my ETSY shop. Halloween never really stops for me. I work year round on upgrades to my display and make new videos for my YouTube channel to share showing props I build or Halloween hunting videos all while maintaining my day job. If you are a person for which Halloween never sleeps then you've come to the right place! Welcome to the Haunt Fam!
Projects and portfolio
Please feel free to check out some of my creations and visit us at all of our social media websites!
---
©2022 Cobwebs and Candlesticks